Talky : Penpal random chat
Talky : Penpal random chat messanger

Blind Chat Messenger 'Talky'.
Chat with a friend of the world.
Easily find friend and chat!!!

Q. Guess what is the Talky ???

A. Talky is the blind chat messenger to conversate with new friends nearby and far across the sea totally randomly : )

1. What is happiness with Talky?

♥ No time to get bored! Fun ways to make your spare time interest!
♥ Show yourself popular by Megaphone message PR!
♥ Make global friends! Gangnam style,yeah!
♥ Escape Single life! Make a Your sweethearts!

2. How to take advangtage of Talky?

● Adorable Talky Badge
- Press Talky in the main screen and move to chat room! Shoooooooooong!
- Premium Talky Badge make your message special and splashy

● Megaphone
- See magaphone message on the top of the main screen from national user
- If you want to send a message to the national user? Try to send a megaphone message

● Send your Photos
- Send Photos you want to share, by press [ + ] button!
- Find out about each other and a bit more closer.
- You can have fun and appeal yourself.

● Clean and kind chat
- Is there any bad users with profanity, insults, advertising?
Report SPAM and Sheriff Talky will protect you from bad users.
- Sheriff Tallky will warn bad users and tell you be careful with a warning light.
Mother~ Father~ Gentleman~♪♬...from Talky
Allanggamola~♬

Recent changes:
- A few minor bugs have been fixed.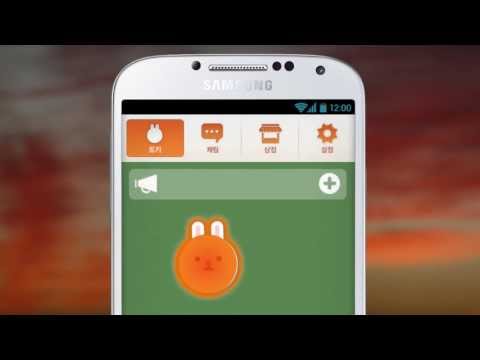 Write the first review for this app!