Tamil Karpom
This application provides easiest way to learn Tamil alphabets and most commonly used day-to-day words.

Features:
1. Complete series of alphabets with English script letters and audio files, as a handy pack for learning pronunciation in fast track.
2. Covers all vowels (uyireluthu), consonants (meyeluthu) and the entire alphabets.
3. Review questions at end of every section helps to evaluate the understanding.
4. Self test for alphabets and words.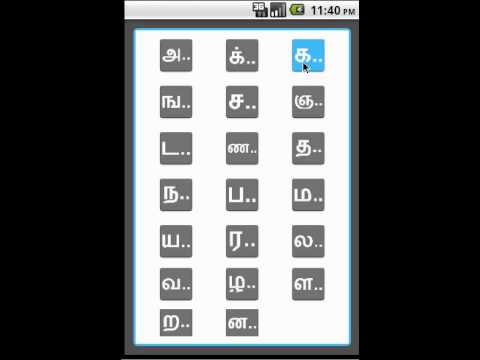 Write the first review for this app!