Tap Hero
Playing as 3 brave warriors, you have to wipe out the Goblins invading cities on the Earth. Now, battle's on! Use your finger to tap and kill the invaders!

The whole new style of Whake-a-mole game:

Unlike the old-fashion whake-a-mole game, Tap Hero designs characters with their special skills, so players can enjoy more fun with visual delight and action but simply tapping.

Various stages:

Stages are represented as cities in worldwide. Players travel around and kill the Goblins in cities.

Multi-typed enemies:

Each Goblin has his own features, so players have to target their weakness to kill them.

Challenge the score:

Every stage has stars and score for players to challenge. Get 3 stars can unlock more warriors to battle with enemies.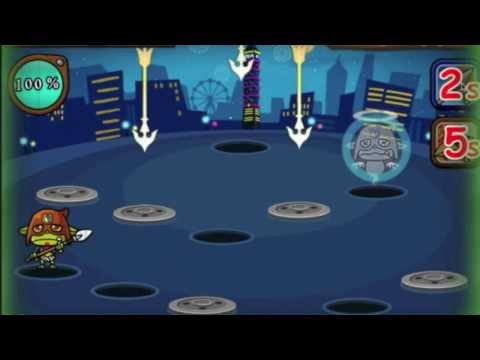 No comments in the Android market yet