Tappats NFC for Stanford Bus
Real time bus information for Stanford University's Marguerite through NFC.

"How long do I have to wait until the next Stanford Marguerite bus? Did it just leave or are there still a few minutes to wait?" Using GPS and/or NFC (Near Field Communication), the Tappats app answers this question by providing real-time information about when the next buses will be arriving at a specific stop.

NFC enables you to simply touch your phone against the Tappats badge at a Stanford Marguerite bus stop get to information about the next buses.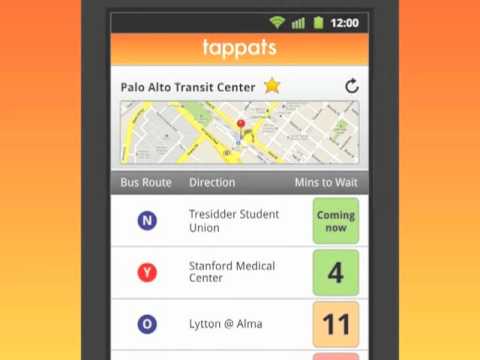 Write the first review for this app!