Teen Driving Practice Logbook
The Teen Driving Practice Logbook is a one button tool for timing and keeping track of all behind-the-wheel supervised driving practice(day/night hours) and drive details for your State DMV log (for those States that require a driving log).

• Per State supervised driving requirements are built in...Select your State from the dropdown and you are ready to go!
• Hours practiced prior to using the app can be input
• One button start/stop timing of a practice drive. Parent friendly!
• If the app gets shuffled to the background, timing of your drive continues.
• Automatic day/night hours allocation. Uses GPS just briefly to determine sunrise/sunset.
• Easily attach notes about a drive; the weather, skills practiced and roadway types
• Graphs show day/night hours completed relative to the State hours required
• Driving log format varies depending on State
• Exportable drive log pdf
• Share driving goal status with friends and family
• And it's AD FREE!


Write a review...Tell your friends! GET FREEDOM, GET YOUR DRIVERS LICENSE!

Brought to you by eranja USA

Recent changes:
1.14 made all 3 files which store user data resident in eranja/teenlog folder and corrected PDF paging issue

1.12 Bug Fix Manual Entry mode

1.11 Improved display on tablets(like Nexus 7)

1.10 COLOR! Users can now customize screen colors. Also added ability to ZOOM the share image(landscape mode only)

Android 2.2 implementation on select devices initializing the area where user data stored; resolved.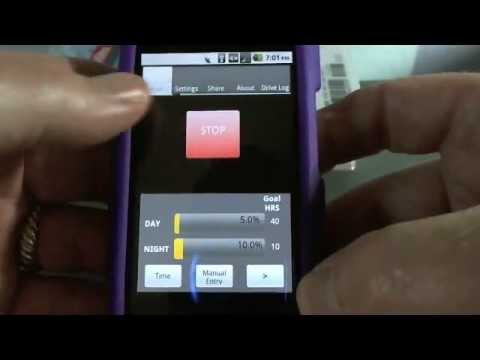 Write the first review for this app!