TeslaSCADA
Simple SCADA solution based on OPC UA for Android.Our idea is to do a quick visualization between an android device and industrial automation applications and equipment based on OPC UA. The idea of worldwide mobile access to production data is not new, but was possible only with expensive and unsecured solutions. OPC UA is a highly efficient and secure standard, that allows encrypted transmission, authenticated and authorized access. It takes only minutes to set SCADA up. You can also use this software as an opc ua client. All additional information you can find in the page: http://teslascada.com

Recent changes:
Version 1.46.6
+ Chinese language support
Version 1.46.4
+ you can use key with extension .pfx when creating certificate pair.
Version 1.46.3
+ checking server certificate date.
Version 1.46.2
* some bugs fixed
Version 1.46.1
some communication changes.
Version 1.46
some communication changes.
Version 1.45
+selectable scripts.
Version 1.44
* bug fixed when using encrypted user identity token
Version 1.43
* some communication changes
Version 1.42
* some bugs fixed.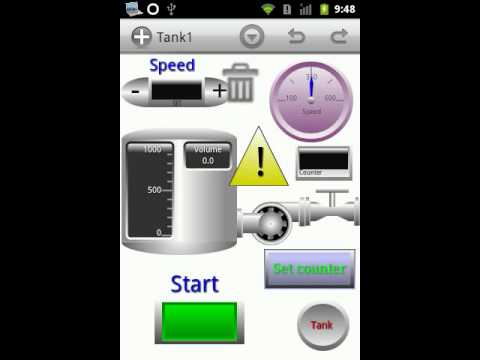 Write the first review for this app!