Thai Alphabet LITE
App that help support kids to learn and recognize all 44 Thai alphabets (Kor Kai) with each cartoon character.
Adding more fun by letting them paint the character while leraning all the alphabets.
เป็นแแอพสำหรับเด็กวัยก่อนปฐมวัย ช่วงอายุ 2 - 4 ปี เพื่อช่วยฝึกให้เด็กจดจำและเรียนรู้พยัญชนะของไทยทั้งหมด 15 ตัว(ก ไก่ ถึง ฏ)โดยมีภาพการ์ตุนประกอบในการเรียน และยังมีภาพขาวดำเพื่อให้เด็ก ๆ ได้ระบายสีไปในขณะเรียนรู้ตัวอักษรเพื่อเพิ่มพูนความจำอีกด้วย

Recent changes:
Add "Get Full Version"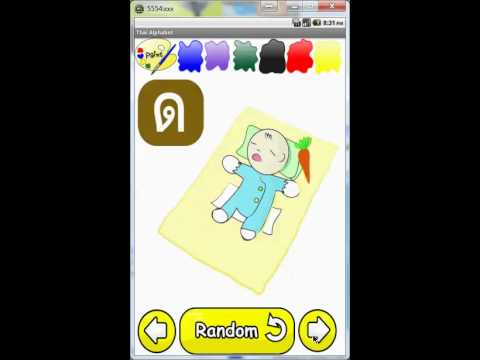 Write the first review for this app!
No comments in the Android market yet