The Irish Rising 2016
On April 24th 2016,
100 years to the day since the easter Rising.

A Franco German battle group is sent to Irish international waters to put down an Irish Rebellion against the European Union. This happened after the collapse of the Irish right wing pro EU government following months of ever more violent demonstrations. A newly formed left wing Irish government is withholding payments of the bailout money to the EU and have with the aid of the army prepared to defend themselves and hold off the attack .The EU refuse to recognise the new government and demand that the Irish return to EU rule and restore the Irish taxpayers payments to the French and German banks.

SHOOT'EM DOWN, ALL THE EURO FIGHTERS TO WIN THE WAR.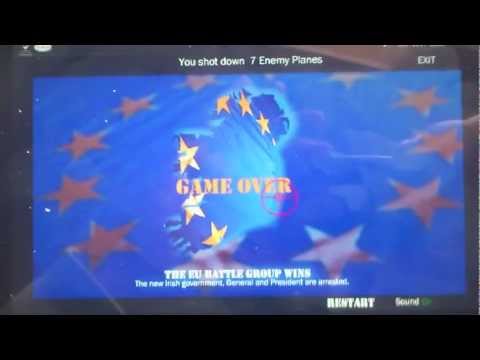 Write the first review for this app!