The Jakarta Post (Read Aloud)
The Jakarta Post 2go free app is the best way to listen to every article that is published on The Jakarta Post.

PLEASE NOTE THAT AFTER INSTALLING YOU WILL NEED TO UPGRADE TO THE NEW VERSION.

You love The Jakarta Post. Now imagine you listening toThe Jakarta Post while driving, cooking, doing sports or even resting... endless new options to enjoy The Jakarta Post.
With The Jakarta Post 2go you can listen to the latest headlines and original stories from around the globe. Accessing The Jakarta Post articles has never been more available simple and intuitive.

Key features
★★★★★ Unparalleled reading clearness and fluency
★★★★★ Artificial Reading Intelligence - Download the app to understand the magic!
★★★★★ Build in state of the art voice quality
★★★★★ Full Bluetooth Support. Stereo and Mono for your Bluetooth speakers in the car
★★★★★ Simple Simple Simple controls. Just click to play The Jakarta Post website.

People talk aboutThe Jakarta Post 2go
★★★★★★★★★★★★★
"Finally got the time to listen to the full The Jakarta Post articles"
"I love catching up with The Jakarta Post while driving to work"
"Great sound that connected seamlessly to my BT car speakers!"

Now Available!!
Download the free Weg2go to enjoy the web even more:
★★★★★ +100 websites to choose from. We are adding new ones on a daily basis.
★★★★★ Want to turn your specific website to a radio channel? Do not wait. Email us now and ask for it!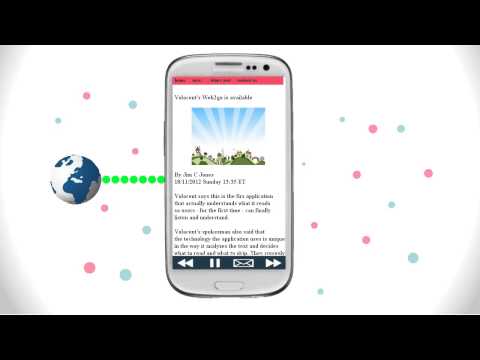 Write the first review for this app!