THE JANKENS
Hello!
THE JANKENS is a "high level real time strategy" game.
At the game, you control RPS like alien "THE JANKENS" member, GOO, CHOKI, PAA( RPS : Rock, Paper, Scissors), and recover their ground from evil alien "EVIL JANKENS".
To clear a level, you must attack EVEL JANKENS Base with THE JANKENS member, but EVEL JANKENS try to obstruct you by any means.
Let's defeat them with RPS games rule and clear verious 100 levels!

Recent changes:
Version 1.3(07/Mar/2012) :
> Language select (EN/JP)
> Improved hints
Version 1.2(04/Feb/2012) :
> Improved graphics
> Added main BGM and sound effects
> Added a credit page
Version 1.1(04/Jan/2012) :
> Modified some text spell
> Resized some picture to avoid display failure in particular terminal
Version 1.0(31/Dec/2012) :
> The first version.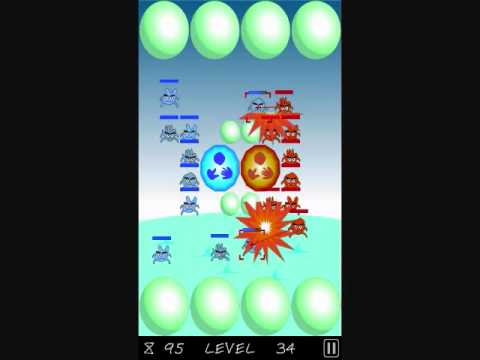 Write the first review for this app!
No comments in the Android market yet