Jewels Puzzle!
Looking for a really hard and challenging puzzle game?
If yes, this puzzle is just for you!

Only a few people will be able to complete all the 15 levels of the game!
This game will test your skills such as overall view, logic and fast thinking ...

The aim of the puzzle is very simple: to rearrange the gems by slinding along Loops and compose the Jigsaw (see also the video tutorial...)

More quickly you will be able to create loops with the correct sequences, more quickly you will solve the puzzles!

Each level has a growing minimum loop length and it must be completed within very precise limits of time, moves and score, more and more challenging with the levels advancing.

Moreover, with the levels advancing, the increasing number of different gemstones and the maps with less and less freedom of action will constitute a further difficulty to be overcome to complete all the puzzles!

Freedom to save the game at any time, clear and intuitive game interface for quick creation, editing and cutting loops, easy management of multiple player profiles and nice graphics (without ads banners in the paid version) complete this app ...

So what are you waiting for?
Try now The Jewels Enigma!

Recent changes:
- Jewels movement improved and simplified
- Graphics Improvements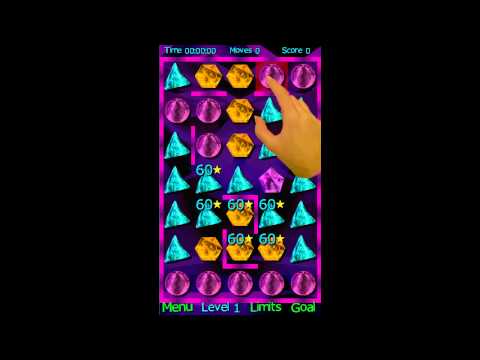 Write the first review for this app!
No comments in the Android market yet