Did you develop this app? Access more services »
The LEAP Bible Companion App
The goal of The LEAP Bible Companion App (BCA) may be summed up in one word - consistency. The BCA does not contain the Scriptures; rather, it is a tool designed to help you be more consistent in reading the Word. Whether you prefer to read the Bible in its paper or electronic form or even to listen to a recording, the Bible Companion App allows you to measure your consistency, track your progress, establish accountability partners, and deepen your understanding through an application-driven commentary. When using the BCA, you join a worldwide community of Bible readers. The BCA includes basic tracking, consistency meters, and daily, weekly, and monthly progress charts.

Features include:
* Reading progress and consistency meters
* Reading history for every book, showing percent completed and date last read
* Various charts, graphs, and meters that reflect your Bible reading
* Ability to create reading accountability partners with other BCA users
* Devotional reading and prayer time tracking coming soon

Recent changes:
The BCA version 2.0 brings a new interface, charts, and performance enhancements. A new Activity Log allows you to delete previous readings. Readings can now be backlogged up to two days. All features of the BCA are now completely free.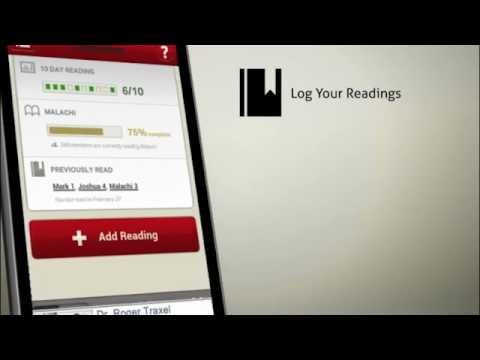 Write the first review for this app!