The Road Code App
Join the mobile advertising revolution at www.TheRoadCode.com and create simple codes that customers can follow to unique websites & classified listings featuring almost any product or offer you want to showcase for free!
Download The Road Code App & discover the easiest tool for viewing, saving and sharing info via code today!

________________________________________


This app was developed with a single goal in mind: Create an information sharing system that's as simple for prospective customers to take advantage of as it is for advertisers to utilize. The result is The Road Code - a digital code-based connection system that uses small four character long alpha numeric codes to route users to dedicated sites detailing whichever product or piece of information they want to know more about.

Advertisers create listings featuring their products or services at www.theroadcode.com, generate a code, and post it up wherever they want. The customer's job is even more simple: Download The Road Code app and keep an eye out for Road Codes where ever they go! Unlike any other code-based connection platform in the world, The Road Code is designed to allow anyone to start advertising in minutes, and without any significant investment.

It's easiest to explain exactly how The Road Code works by explaining it in action. Say you want to sell your car and want to advertise it. Simply visit www.theroadcode.com, choose a category, fill in a simple template to make a site detailing the sale, generate a unique Road Code. Display your Road Code on your vehicle and you're ready to go!

The Road Code even generates pre-designed PDF templates featuring your code, ready to print and display!

Users can type in any Road Codes they see on their Android device after downloading the app. If that's not an option they can simple visit www.theroadcode.com and type it in at the source. Finding the right house listing, restaurant deal, bike for sale -- and basically anything and everything in between -- shouldn't be a hassle, and with The Road Code it's a simple tapping in four numbers or letters. It's a new mobile advertising highway, and all it needs to take off is you!

Features:

• User-friendly connection code generation system.
• Ability to save favorite codes.
• Share Listings via Facebook or Twitter.
• Mapping Feature
• Accessible IU designed for users and advertisers w/o any tech skills to use!
• 4-character alpha numeric code generation to link users with info on the things & deals they want in seconds!



The Road Code is developed by The Galicia Group, LLC.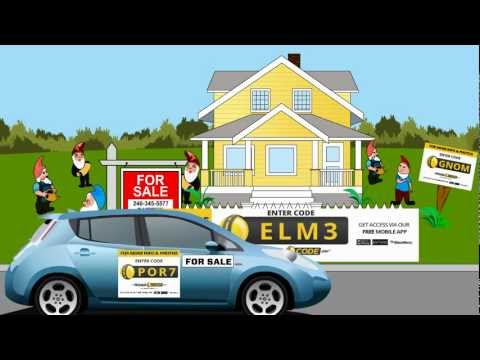 Write the first review for this app!