The weather in your city
This simple application can be used by any user of mobile devices and tablets.

With a forecast of rain, wind, temperature, shown in a simple table to date detailed in the first 48 hours, and 14 days sight.

You can check the time part of your town, or anywhere else in the world.

The easy-to-read and use, displays only the information the user needs.

Thanks to a reliable prediction. The forecast shown is taken from the website of www.eltiempo.es

This application is free for download and distribution.

Recent changes:
Improved graphical interface allowing you to store a list of user favorite locations.

Ability to select wind speed and temperature in different units of measure.

Better integration to the different display types.

English language support.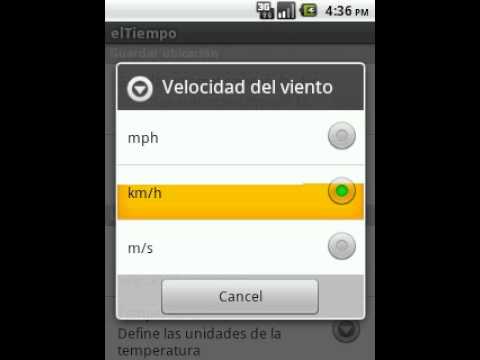 Write the first review for this app!
No comments in the Android market yet