Did you develop this app? Access more services »
Thesprotia Map-Igoumenítsa...
TS Go! Thesprotia (Igoumenítsa) is a FULL and OFFLINE Tourist map of Thesprotia, Greece. Some cities included in this version: Igoumenítsa, Paramithiá, Filiátes, Pérdika, Graikokhórion, Parapótamos, Platariá... And many more!

Everything you need in a trip in your phone. Beaches, theme parks, stunning landscapes, museums, hotels, restaurants... And if you have an emergency on your trip: nearby hospitals and other essential points of interest.

TRY TS Go! FOR FREE!
The free full version "TS Go! Catalonia" is available for you to try this app before buying it. DOWNLOAD TS Go! Catalonia FREE.

In your phone you will see a map showing your current position, and all the interesting places around you. You won't need anything more! And remember, everything in this app is OFFLINE, so you don't need to care about the annoying roaming cost.

Characteristics of the TS Go! maps:

• GPS positioning. It shows your position, and the real distance to the point you want to visit.
• Connectivity with Google Maps and Navigation.
• Map of cities and entire regions completely OFFLINE.
• Hundreds of points of interest in each city:
- Museums
- Hotels, Bed and Breakfast, camping and caravans
- Parks and monuments.
- Natural Viewpoints and amazing landscapes
- Theme parks and zoos
- Restaurants of all kinds
- Pubs
- Beaches
- Coffeehouses
- Stores of all kinds
- Supermarkets
- Nearby hospitals
- Banks and ATMs
• Information on public transport of the most important cities.
• Share points of interest via Facebook and / or email.

Some cities included in this version:
Sívota Pénde Ekklisíai Pénde Ekklisíes Pénte Ekklisíai Pénte Ekklisiés Paramythía Pérdhika Parávrison Palaiókastro Palaiókastron Palaiokhórion Palambá Palambás Palampás Paliámbela Pánaina Pangrátai Pangráti Pánina Pérdikas Péstani Plisivítsa Polinérion Polýdroso Polýdroson Polynéri Polynérion Pópovan Pópovon Potamiá Plesivítsa Plakotí Plaísion Péstiani Petoúsi Petoúsion Pétsiani Pigadhoúlia Pigadoúlia Piryí Pitsárion Plaísio Póvla Líbovon Margaríti Margarítion Mavroúdhi Mavroúdhion Mavroúdi Mavroúdion Mazaraki Mazarakiá Mémkou Mesovoúni Mandrótopos Mandhrótopos Maloúnion Ligorátion Líkosse Límbovon Límpovon Liongáti Lísta Makrikhóra Makrochóra Makrokhóra Maloúni Mesovoúnion Miléa Neochórion Neokhórion Nésta Nikolítsi Nikolítsion Nounesáti Nounesátion Osdhína Pagkrátai Palaiochóri Neochóri Néa Séliani Néa Selévkia Miliá Míloi Milokokiá Milokokkiá Mórfi Mórfion Moúrtos Mýloi Mylokokiá Néa Seléfkeia Palaiochórion Prodhrómi Stanokhóri Tsiflíki Tsouríla Tzára Várfani Vavoúri Vavoúrion Véliani Virvítsa Vlakhóri Vlakhórion Tsiamanda Tsaraklimáni Stanovon Sykochórion Sývota Trikórifon Trikóryfo Trikóryfon Tsamandás Tsamantás Tsangári Tsangárion Voïníkon Vólia Vrachonás Yeroméri Yeroplátanos Yiromérion Zeïnél Zelessó Zervochóri Zervochórion Zervokhóri Zervokhórion Zoumbátsi Yerakári Xirólofos Vrakhonás Vrástovon Vrésta Vriséla Vrisélla Vrísi Vrysélla Vrýsi Xéchoro Xéchoron Zoumpátsi Prodhrómion Ravení Ríziani Rizó Rizón Sagiáda Sálitsa Saloníki Samonída Samonídha Sanmiríza Rápion Rápio Prodrómi Prodrómion Psáka Pyrgí Pyrgíon Rachoúli Rachoúlion Rakhoúli Rakhoúlion Rápi Sanmirlza Sarátion Sayiádha Skándhalon Skánovon Skliávi Skorpióna Skoupítsa Skóza Smértos Smokovína Spártari Spatharaíoi Skándalon Skándalo Scala Séliani Semeríza Sénitsa Sevastó Sevastón Sikokhóri Sikokhórion Skála Skála Sayiádhas Spatharáti Áyios Arsénios Chóïka Chrysavgí Dafnoúla Déngi Dhóliani Dhrágani...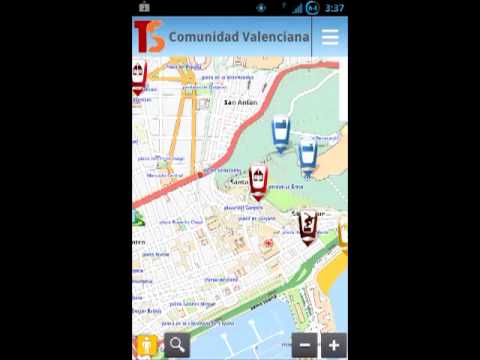 Write the first review for this app!
No comments in the Android market yet