Timer Pro Professional
Timer Pro Professional offers industrial time study on Android Smartphones and Tablets.

Any number of time study templates can be used in the application to cover all your operations. Add header data to identify the study, additional data and notes by observation to capture full details of the study. You can performance rate every observation and easily handle interruptions and fumbles. Missing some elements – then add and edit elements in real time on the device.

At any time you can instantly access summary statistics and see required observations, operator performance an the final standard for review while at the work station.

Download templates from Excel and send collected data back to Excel for final summarization in the full Timer Pro Professional package for use in line balancing, data libraries and work instructions.

Recent changes:
Version 11

Allows you define background and foreground colors, font sizes and colors and characteristics on the data collections screen.

Define the number of columns and rows best suited for your device's screen size.

For fast paced warehouse time studies display rating and quantity keypads on the data collection screen to speed data collection and allow you to keep up with the job.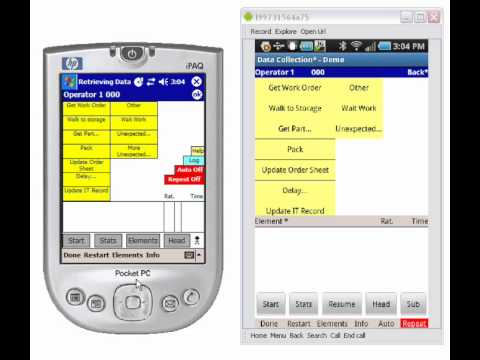 Write the first review for this app!