Tiny Worm: Snake Simulator


Tiny Worm is a beautiful and funny free adventure snake simulator game for every little baby, elder kids and adults. Everyone knows classic snake game, but this one is a little different.


Tiny Worm is a funny and cute orange snake. Your task is to help the snake to go through the magic world invaded by hostile ladybugs, spiders and dragonflies. Our cute orange worm can bite these enemies or just run away from bugs. Holes in the ground, through which the worm can move to other places in the world are very helpful in fast escaping. The snake meets on his way many various traps such as stones, lying trees, pools of water, and many other obstacles. During his adventure, the orange worm eats fruits that give him the strength to continue creeping.


Tiny Worm: Snake Simulator is without a doubt a wonderful way to kill boredom. The gameplay is addictive and gives a lot of fun for kids and adults. The worm moves freely and smooth. The user interface is intuitive, clean and very colorful. Graphics and sound effects are perfectly matched, giving the impression that the Tiny Worm game is polished in every way.


Tiny Worm: Snake Simulator game has surprise for the youngest kids: the special level with unlimited life and no ads for free!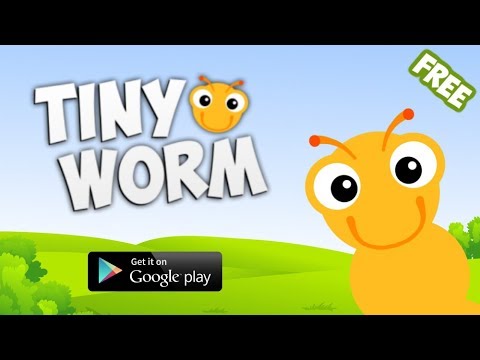 Write the first review for this app!