Tip Calc Supreme
Tip Calc Supreme is a tip calculator that computes your bill using two methods:

Split the bill equally:
Enter the bill subtotal, tax, and tip in percent for a group of people and Tip Calc Supreme will calculate the amount each person owes,
OR
Calculate each person's separate bill:
Enter the subtotal, total tax, tip in percent, menu item names and prices, and peoples names, then assign menu items to each person and the tip calculator calculates each person's individual bill. You can also set menu items as shared, and the cost is split equally.

You can set a default tip percent, as well as whether to include the tax in the tip calculation.
Use the easy to use numeric keypad to enter numbers.

Recent changes:
Fixed a bug in default tip.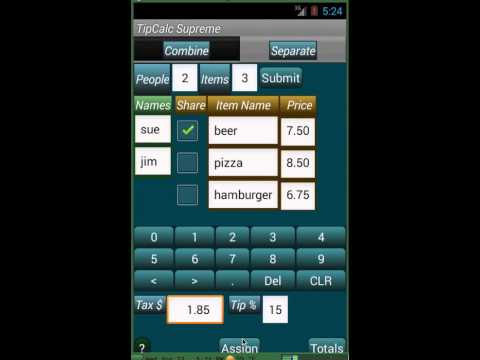 Write the first review for this app!