TipSecure Tip Calculator
-Simple interface
-Splits checks
-Backs out taxes
-Easy to read layout
-User can select "." or "," for decimal

TipSecure is a simple and efficient tip calculator with an optional Secure Mode feature that creates an encrypted sum which enables the user to quickly recognize erroneous or fraudulent restaurant charges on their credit card statement. If the bill(with 15% tip)=$12.34,this app makes the cents digit equal to the dollar digit,so it becomes $12.32.
See a demo at http://www.youtube.com/watch?v=RwBPgDty3Eo

Recent changes:
Updated to allow app to be stored on the SD card.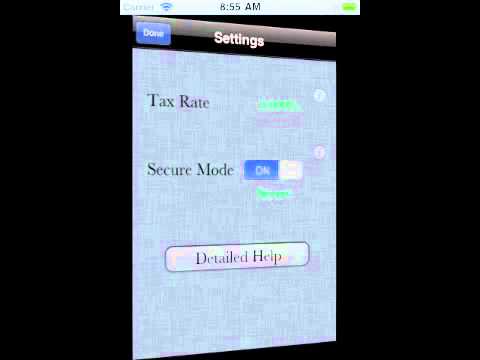 Write the first review for this app!