Toddler Tap: Fireworks
Get your toddler or baby ready for any party whether it be the new year, fourth of july, a birthday or a wedding with this simple fireworks game. Who doesn't love bright colorful fireworks in the night sky. Remember gazing up in awe at the pretty colors and loud bangs? Children can enjoy creating their own masterpiece in the sky all with a few simple touches.
A relaxing star and cloud effect is the perfect ambiance in the background. You may even find yourself playing this to try and create pretty patterns.

Just touch the screen to set off the fireworks!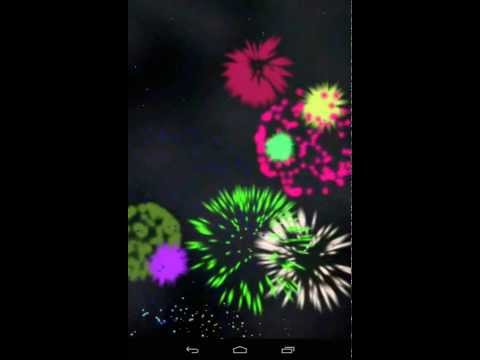 No comments in the Android market yet