Toscana Map (Florence...)
TS Go! Toscana (Florence) is a FULL and OFFLINE Tourist map of Toscana, Italy. Some cities included in this version: Florence, Prato, Leghorn, Arezzo, Pistoia, Pisa, Lucca... And many more!

Everything you need in a trip in your phone. Beaches, theme parks, stunning landscapes, museums, hotels, restaurants... And if you have an emergency on your trip: nearby hospitals and other essential points of interest.

TRY TS Go! FOR FREE!
The free full version "TS Go! Catalonia" is available for you to try this app before buying it. DOWNLOAD TS Go! Catalonia FREE.

In your phone you will see a map showing your current position, and all the interesting places around you. You won't need anything more! And remember, everything in this app is OFFLINE, so you don't need to care about the annoying roaming cost.

Characteristics of the TS Go! maps:

• GPS positioning. It shows your position, and the real distance to the point you want to visit.
• Connectivity with Google Maps and Navigation.
• Map of cities and entire regions completely OFFLINE.
• Hundreds of points of interest in each city:
- Museums
- Hotels, Bed and Breakfast, camping and caravans
- Parks and monuments.
- Natural Viewpoints and amazing landscapes
- Theme parks and zoos
- Restaurants of all kinds
- Pubs
- Beaches
- Coffeehouses
- Stores of all kinds
- Supermarkets
- Nearby hospitals
- Banks and ATMs
• Information on public transport of the most important cities.
• Share points of interest via Facebook and / or email.

Some cities included in this version:
Grosseto Massa Carrara Viareggio Scandicci Siena Sesto Fiorentino Empoli Capannori Cascina Campi Bisenzio Piombino San Giuliano Terme Rosignano Marittimo Camaiore Poggibonsi Cecina San Miniato Pontedera Bagno a Ripoli Pietrasanta Montevarchi Cortona Fucecchio Follonica Pontassieve Monsummano Terme Massarosa Lastra a Signa Montemurlo Pescia Castelfiorentino San Giovanni Valdarno Figline Valdarno Borgo San Lorenzo Sansepolcro Signa Certaldo Agliana Reggello Calenzano Impruneta Orbetello Montepulciano Fiesole Vinci Ponsacco Campiglia Marittima Seravezza Castiglion Fiorentino Montespertoli Sinalunga Vecchiano Altopascio Montelupo Fiorentino Castelfranco di Sotto Bibbiena Terranuova Bracciolini Santa Maria a Monte Serravalle Pistoiese Volterra Montignoso Montale Aulla Barga Barberino di Mugello Cerreto Guidi Portoferraio Bucine Vaiano Roccastrada Fivizzano Massa Marittima Forte dei Marmi Chiusi Abadia a Isola Abbadia Abbadia a Isola Abbadia San Salvadore Abbadia San Salvatore Abeto Abetone Acquaviva Aghezzola Agna Agnano Agnino Aia Murata Aiola Alberese Albero Alpe di Corfino Ambra Ambrogiana Ampinana Ampugnano Ancaiano Anchiano Anchione Anghiari Anqua Ansedónia Antella Antignano Antignano di Livorno Antona Apuania Aquilea Aramo Arcetri Arcidosso Ardenza Argiano Arni Arpiola Arsenti Podere Mont Artimino Asciano Avaglio Avenza Azzano Badesse Badia Badia a Pratáglia Badia a Ruoti Badia Agnano Badia Cantignano Badia Prataglia Badia Tebalda Badia Tedalda Badiola Badiola al Fango Bagnaia Bagnena Bagni di Casciana Bagni di Chianciano Bagni di Lucca Bagni di Mommialla Bagni di Pisa Bagni di San Giuliano Bagni San Filippo Bagni San Giuliano Bagno Bagno Roselle Bagno Vignoni Bagnoli Bagnolo Bagnone Bagnore Balbano Banzena Barbanella Barbarasco Barbaricina Barberino Barberino di Val d'Elsa Barberino Val d'Elsa Barbialla Barbiallo Barbiana Barbiano Barco Bargino Batignano Battifolle Bedizzano Bellosguardo Belvedere Bergiola Foscalina Bettolle Bibbiano Bibbona Bientina Bigliolo Bivigliano Boccheggiano Bolgheri Bolognana Bordignano Boretti Borgatello Borgo a Buggiano Borgo a Collina Borgo a Giovi Borgo a Mozzano Borgo alla Collina Borgonovo Borgonuovo Borgunto Borro B...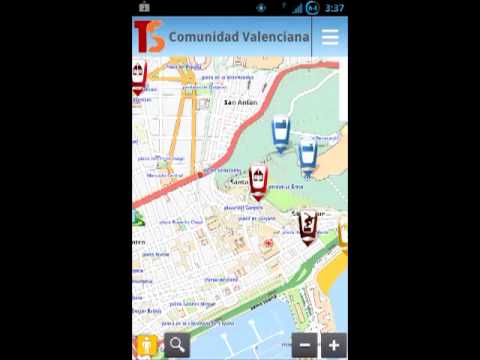 Write the first review for this app!
No comments in the Android market yet