Toy Patrol 3D Cartoon Shooter
Third person view shooter 3d! Hell of a slaughter! Intense monster killing action!

***** Commentaries: *****

Daniel (Chicago, USA): Killed all the zombies and orcs must die! Waiting for the new bosses!

Art (Toronto, Canada): Great game! Download asap!

- Upgrade your weapon, give the monsters some heat!
- Different mission types: Survive, Gather the trophies and Kill Them All!
- Help your friends, play together!



***** Important: *****

- Free Gems and Money
- Incredible graphics and music
- Best time killer ever


Follow us for more free games and send us your feedback:
www.bigzur.com
facebook.com/bigzur
twitter.com/bigzurgames

Recent changes:
Special Halloween 2013 Edition!!!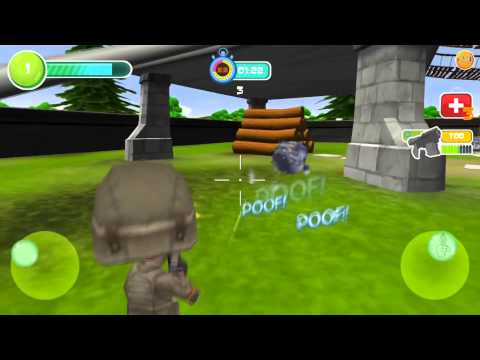 Write the first review for this app!