Traffic Alert
Traffic Alert is a real-time personalized traffic reporting system with great highway and city-street coverage for Toronto commuters.

With Traffic Alert, you're always aware of any traffic congestion well in advance with hands-free visual and audio feedback advising you of traffic conditions on your route.

Traffic Alert has a NEW design with NEW features to help you manage your daily commute better. You can add your favorite destinations and get routes with less touches now. We have also enhanced the way point functionality so you can create a fully customizable route.

Please send us feedback on how you like the NEW changes we've made.

Features:
* Hands free audio traffic report. No driver distraction.
* Monitors traffic when you input a route and as you drive (5 miles ahead on local streets, 20 miles ahead on highways)
* Save your most-used routes and receive daily traffic push notifications before you leave home or work
* Push notifications of major traffic incidents that affect the entire metro area
* Help other commuters! Report traffic tips to the traffic center and we'll use your report to update others

Using collective data and reported incidents gathered from live users as well as other traffic sources, Traffic Alert guides you to your destination with informative, real-time updates. It's like having a personal traffic helicopter watching your route for all the highway and city-streets you are going to travel on, every time you get into your car.

Use the app to have better traffic information on your commute, and report traffic incidents to help out others behind you. Join the Traffic Alert movement today! It will change the way you drive.

Recent changes:
What's New in Version 5.0.3
=====================
Complete redesign Version 5.0 based on focus groups and user feedback.

Now, it is much easier to get a route, recall your last search address, and to get a reverse route.

You will also be able to see how are the traffic conditions on major highways as soon as you launch the app.

The routing and user reported functions are also much improved.

Download and let us know your thoughts!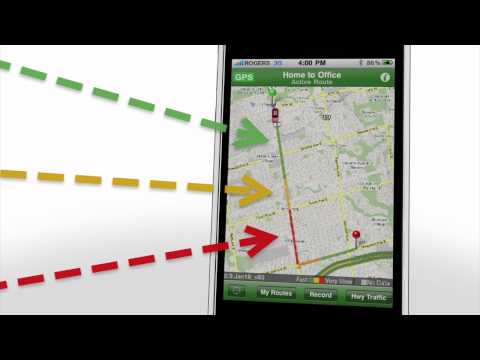 Write the first review for this app!