Trans Reader - RSS
This app is a Feed reader that can be converted to RSS until HTML page that does not correspond to the RSS.
 
For example, this makes it possible, such as the following.
 
 * This app can generate RSS from search result URL of Google, Amazon, Youtube, etc.
  And, this app will notify the update information to you.
 * This app generate RSS from the page you are checked daily, and notify you if there is an update.
  Therefore, you do not need to go to see the page on your own.
 * If you enter the URL of the interesting product,
  For example, This app will tell you that there is a change in prices.
 * With that registering a page of the Dow Jones Industrial Average, you can record the stock price regularly.
 
In addition, this app is an app for advanced users.
Therefore, in order to generate RSS from HTML pages, you will need knowledge of HTML.
If you no knowledge of HTML, please use the Trans Reader Light.
 

Recent changes:
bug fix.
etc.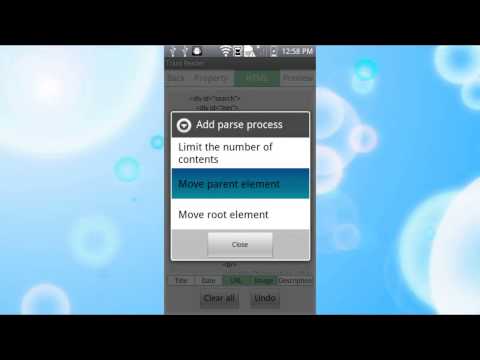 No comments in the Android market yet