Trencin Map (Partizánske...)
TS Go! Trencin (Trencin) is a FULL and OFFLINE Tourist map of Trencin, Slovakia. Some cities included in this version: Trencin, Dubnica nad Váhom, Partizánske, Nové Mesto nad Váhom, Banovce, Skalica, Myjava... And many more!

Everything you need in a trip in your phone. Beaches, theme parks, stunning landscapes, museums, hotels, restaurants... And if you have an emergency on your trip: nearby hospitals and other essential points of interest.

TRY TS Go! FOR FREE!
The free full version "TS Go! Catalonia" is available for you to try this app before buying it. DOWNLOAD TS Go! Catalonia FREE.

In your phone you will see a map showing your current position, and all the interesting places around you. You won't need anything more! And remember, everything in this app is OFFLINE, so you don't need to care about the annoying roaming cost.

Characteristics of the TS Go! maps:

• GPS positioning. It shows your position, and the real distance to the point you want to visit.
• Connectivity with Google Maps and Navigation.
• Map of cities and entire regions completely OFFLINE.
• Hundreds of points of interest in each city:
- Museums
- Hotels, Bed and Breakfast, camping and caravans
- Parks and monuments.
- Natural Viewpoints and amazing landscapes
- Theme parks and zoos
- Restaurants of all kinds
- Pubs
- Beaches
- Coffeehouses
- Stores of all kinds
- Supermarkets
- Nearby hospitals
- Banks and ATMs
• Information on public transport of the most important cities.
• Share points of interest via Facebook and / or email.

Some cities included in this version:
Nová Dubnica Stará Turá Nemsova Ilava Bojnice Trencianske Teplice Nováky Podhorie Podolie Piechov Podkylava Pribisovia Pobedim Podhradie Podvazie Pochabany Podluzany Petrova Lehota Petovka Otrhánky Ótura Palke Pánici Pánisie Paprad Pecenany Partyzánske Paucica Pavúci Pazit Pecenady Oslany Polacek Polaci Rakocuby Rakovec Reznaci Roznova Neporadza Roznove Mitice Rozvadze Rubanica Rudnianska Lehota Rudník Ruskovce Rusnáci Rybany Savcina Sebedruzka Mokrisarie Sec Rajcany Radisa Pominovec Poradie Poroszka Poruba Potvorice Prasice Pravotice Predpoloma Prejta Príles Prilesie Pruské Prusy Pustatina Záhrada Racice Sedlicna Opatovce nad Nitrou lutov Maly Kolacin Matejovec Matek Mazur Medné Melcice Mestaci Mestecko Mesto Miava Mice Michalie Miezgovce Mikusovce Malinistia Malé Záblatie Malé Uherce Lysá pod Makytou Machara Macov Majtáni Malá Hradná Malé Bielice Malé Bierovce Malé Chlievany Malé Hoste Male Kosecke Podhradie Male Krstenany Male Orviste Malé Ostratice Malé Stankovce Mlynana Hrézi Mnesice Mnichova Lehota Nitrianske Sucany Norovce Nová Lehota Nová Ves Nová Ves nad Váhom Nove Meslo Nové Mlyny Nové Nesto nod Volum Nozdrkovce Nozdrovice Ockov Omastiná Omsenie Opatová Nitrianske Rudno Nevidzany Nemecky Modrová Modrovka Mojtín Mokrý Háj Moravské Lieskové Mosovce nad Vahom Mraznica Na Háj Na Hrázi Na Starom Majeri Nadlice Navaky Navojovce Nedasovce Opatovce Sedmerovec U Kavických Velke Bedzany Velke Bielice Velke Bierovce Velke Chlievany Velke Hoste Velke Kosecke Podhradie Velke Krstenany Velke Luky Velke Ostratice Velke Stankovce Velke Zablatie Velky Kolacin Velusovce Verbócz Velka Lehota Velka Hradna Velka Chocholna U Kozíku U Krizkov U Mikulcov U Pánikú U Sabotú U Zelenáku Uhliská Uhrovec Uhrovské Podhradie Újazd Újezd Vadovce Valaská Belá Velcice Vieska Vieska-Bezdedov Visnove Zajacice Zamarovce Zariec Zariecie Závada Zemania Zemianske Kostolany Zemianske Lieskové Zemianske Mitice Zemianske Podhradie Zitna Zlatníky Zlatovce Zliechov Zadovica Zabudisova Kopanica Zabokreky nad Nitrou Visolaje Vlci Vrch Vlckovia...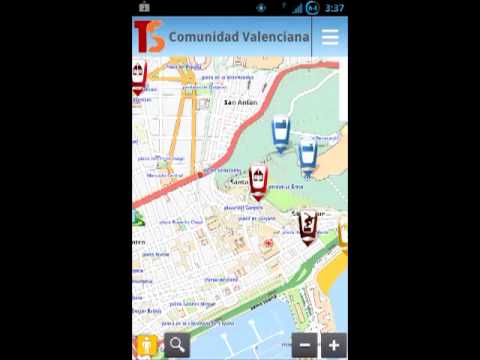 Write the first review for this app!
No comments in the Android market yet