Tropical Skies Astrology
Now includes the Campanus house system. Also includes a large world atlas with over 156,000 locations and no need for a data connection to get coordinates for places. Practice western astrology while on the go. Now with transits bi-wheel. Both geocentric and sidereal calculations for astrological charts available. Other house systems include Placidus, Koch, Porphyry, Regiomontanus and Equal.

New features include support for both portrait and landscape displays of chart, aspect table and Chiron. Also features broader orbs with the classic orbs selectable from Settings.

Includes large world atlas, saved locations to a personal atlas and access to Google Maps and GPS to insert coordinates for the location. Horoscope may be saved to external memory as a picture to email or print.

This program is for practicing and student astrologers and does not do automated readings. Some knowledge of astrology is required. This program has been tested against the Swiss Ephemeris for accuracy. Comments related to calculations have been the result of incorrect data entry by the user. If you are entering time zone data found on the Internet be aware that unless they are for astrology you will need to flip the +/- sign. Internet time zones are usually for finding the time at a location in the world when GMT is known and planetary engines require the GMT time given the birth time.

Please visit the JyotishTools channel on YouTube for a demo of the program.

Recent changes:
Interface updated for easier use with latest devices. Target SDK updated to better handle memory issues for atlas and chart storage. Added "Where's My Charts" to the Tools menu in case problems persist. As always contact our support if you continue having problems accessing charts or the atlas.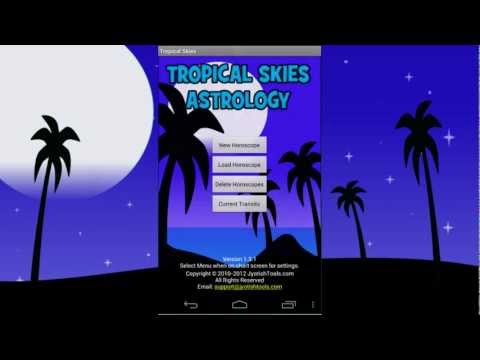 Write the first review for this app!