Unity Lock (One-hand unlock)
Screen lock and app lock with your customized settings and image. And Kids lock.

[Screen Lock]
- Instead of default lock screen, customizable lock screen is shown. So please set default lock screen "None" or "Slide(Swipe)".
- Can set specific application for auto unlock like alarm clock.
- Widget function on the lock screen is newly introduced.

[App Lock]
- Can set applications for the App Lock (up to 3 groups).

[Kids Lock]
- Can set up to 6 applications which the system allows use.

[Common]
- Lock type is pattern or PIN.
- When Kids Lock is enabled, Screen Lock and App Lock are automatically disabled.

**Please exclude this app from task-killer applications.

You can buy ad-free option via in-app billing. But please carefully confirm that your device has no problem with this application before you buy this option.

This application was personally developed by Junichi Kosaka in Japan as a hobby in my free time. Original purpose of this development was for my wife who was a beginner of a smartphone to effectively use by one-hand. I got good feedback from her, so I decided to release this application to the public.

Recent changes:
Version 1.0.5:
Fixed: Bug of screen off option on the screen lock.

**Please exclude this app from task-killer applications.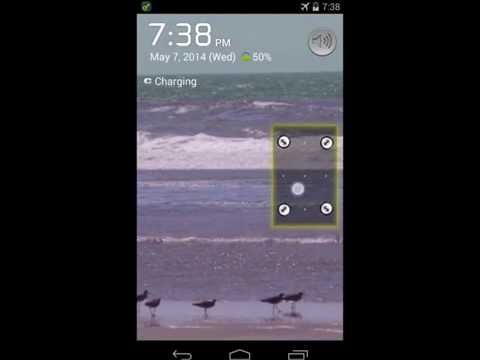 Write the first review for this app!