Vedo
Comelit has now available the VEDO APP which allows management of the control unit of the VEDO series and the images from the cameras connected to them.

You are now able to access your Comelit VEDO intruder alarm system both locally and remotely, view live images from the cameras, send the commands for the system management like :
- Arm / Disarm the system: Select Operating Scenarios, AREAS
- Reset siren / Telephone Calls
- Generates alarms: Intruder, Emergency, Fire
- Enable / Disable Outputs: Lights, Gate
- Notification of Events
- Check system status: zones, areas
- Camera Management : Live, Pop Up Alarm.

In addition to the above, Comelit VEDO APP through video pop up alerts you in case of an alarm, so you can immediately check if it's a real event or false alarm and send the appropriate commands to the control unit.
The Comelit Vedo App also allows to make call and local audio communication (intercom) , between smartphone and tablets connected to VEDO system.

VEDO APP works exclusively with intruder control units belonging to the Comelit VEDO series from version 2.2.0.

Recent changes:
- Added home automation integration.
- Added new option: disconnection notification.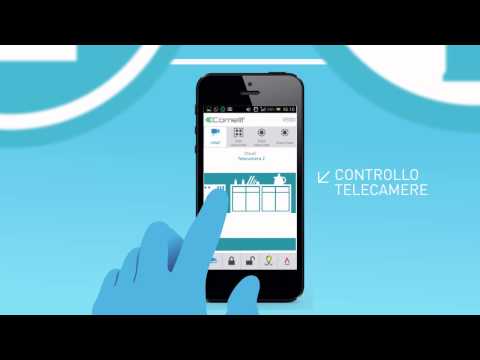 Write the first review for this app!
No comments in the Android market yet