Veggie Shopping list generator
This is a grocery shopping App with a different approach.

1) First, you build a menu plan from recipes (from Veggie Revolution web site or your recipes)
2) It then generates the grocery list to make these recipes.
3) You can add additional items from a list or by name.
You can use the app without recipes. Just add items by name. It uses the autocomplete
function to suggest items from your past shopping with just few clicks.
4) It presents the shopping list in store and aisle number.
5) Mark items as they are acquired.

The perfect companion to the veggierevolution.com web site.

Recent changes:
Removing SEND_SMS permission as it is not required to invoke phone messaging services.
Adding sharing the menu plan recipes via text messages or email.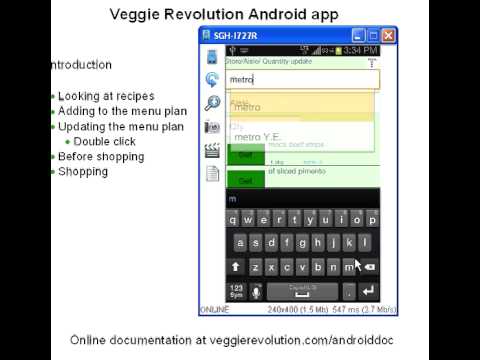 Write the first review for this app!