Viaja Fácil
Viaja Fácil allows you searching connections by bus, subway and train in Buenos Aires City and the Greater Buenos Aires (GBA) region.

Website for PC/iPhone/Tablets: viaja-facil.com
The website also works for older Android phones (1.5/1.6) which can't use this App!

Lines 200+ coming soon (together with other improvements).

Permissions: Read Contacts to allow choosing an address from your contacts. Internet because the search is done on a server. Location to use your location as starting point. Accounts to allow storing your favorite locations on the server (can be accessed through the website too).

Keywords: colectivo, public transportation, Argentina, CABA, capital federal, ciudad, lines, subway, train, GBA, retiro, once, constitución, bondi, bus

Recent changes:
-Bugfixes

If you like this app, please rate it! Visit viaja-facil.com to use our service from a computer, to like the app on facebook and to communicate with us through our facebook page.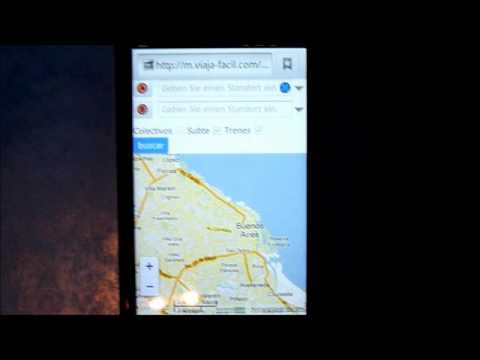 Write the first review for this app!