Vibration Reminder
* This app vibrates the phone at specified time intervals.

* Option to configure vibration strength.

* Create your own vibrating pattern.

* You can either choose a regular or custom time intervals.

* This app will be useful, when you cannot take out the phone frequently to check the time(like in a meeting or riding bike). Using this app you can set the time intervals, at which the vibration reminders has to go off.

Recent changes:
* Added app demo video on help screen.
* Small bug fixes.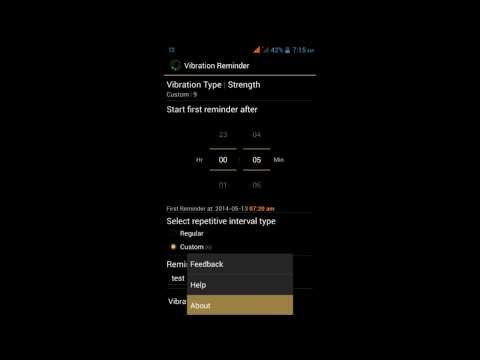 Write the first review for this app!