VigorACS SI
VigorACS SI adopts the TR-069 protocol providing more dynamic services and avoiding security flaws caused by SNMP. Especially VigorACS SI with a user-friendly interface doesn't require savvy technicians to operate the diagnostic/management tasks which save the significant labor cost. The interface helps administrators maintain the configuration of devices easily. VigorACS SI centrally manages essential router features such as LAN, WAN, WLAN or VoIP without the technician visits that improves user experience and contribute significant cost-saving. For instance, admin can schedule firmware or configuration updates for selected devices at one time. Sometimes system integrator will duplicate configuration (parameters) settings for customers adopting with similar network requirements. They just complete parameters for one device, such as LAN/WAN/VoIP/Firewall/CSM…, and then copy the parameters to hundreds or even thousands Vigor routers with the capability to adjust values to fit individual environment needs. It also offers the real-time alert to notify admin when things go wrong, such as disconnected or VPN dropped via e-mail and SMS to guarantee the faster response.

In short, system integrators, managed service providers and ISPs are able to offer the comprehensive service package to increase customer loyalty and revenue. For companies with multi-site branches, VigorACS SI can centrally manage all Vigor routers installed in local branches around the world in HQ enhancing security for management needs.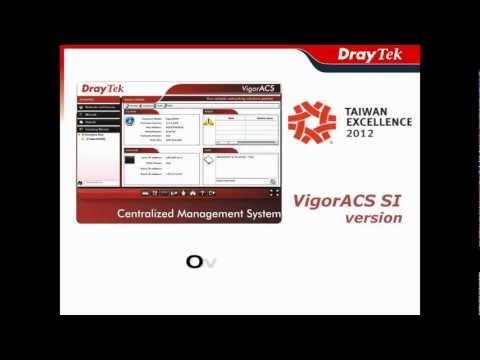 Write the first review for this app!
No comments in the Android market yet