Vintage Phone Free
Aunque tiene un look retro "Vintage Phone" tiene todas las funcionalidades de tu software por defecto de tu dispositivo telefónico pero con aspecto vintage.

Esta aplicación pretende que pases un rato divertido y presumas de teléfono vintage.

Esta aplicación permite realizar llamadas marcando los números girando el disco como los teléfonos de pulso antiguo, ademas simula de forma divertida el sonido del marcado que es muy particular de este tipo de teléfonos.

Esta aplicación posee las funcionalidades que necesitas para usar tu dispositivo de forma divertida y sin perder versatilidad.:

- Llamadas y mensajería.
- Marcado de giro vintage con el disco.
- Acceso directo a tu mensajera de texto.
- Selección de numero de tu libreta de contactos.
- Remarcado automático del ultimo número.
- Lista de tus favoritos (Estos se guardan en la memoria de la aplicación).
- Tecla de activación rápida del bluetooth.

Look and Feel

- Configuración de activación y desactivación del efecto de giro del disco de marcado (Esto con el fin de agilizar el marcado manteniendo el look vintage).
- Configuración de activación y desactivación del efecto de sonido.
- Seleccionar el fondo de la aplicación de una pequeña paleta de colores.
- Seleccionar el motivo central del disco de una pequeña galería de estilos.

Síguenos en Facebook: https://www.facebook.com/StartOnTic

Keywords: "Vintage", "Phone", "teléfono", "gratis", "free", "retro", "llamadas", "start-on-tic", "sms", "teléfono antiguo", "vintage phone", "antique telephone", "rotary phone" "rotary dial"

Recent changes:
- Incluye nuevos fondos
- incluye nuevos discos.
- Ahora puedes eliminar un favorito.
- Mejora en distribución de pantalla.
- Hemos incorporado las teclas de * y #
- Se ha optimizado para usarse en dispositivos de baja resolución de pantalla.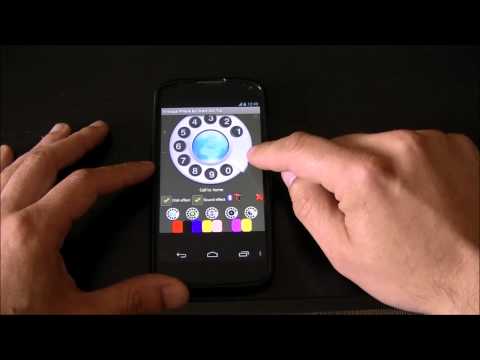 Write the first review for this app!