Vorarlberg Map (Dornbirn...)
TS Go! Vorarlberg (Dornbirn) is a FULL and OFFLINE Tourist map of Vorarlberg, Austria. Some cities included in this version: Dornbirn, Feldkirch, Bregenz, Lustenau, Hohenems, Bludenz, Hard... And many more!

Everything you need in a trip in your phone. Beaches, theme parks, stunning landscapes, museums, hotels, restaurants... And if you have an emergency on your trip: nearby hospitals and other essential points of interest.

TRY TS Go! FOR FREE!
The free full version "TS Go! Catalonia" is available for you to try this app before buying it. DOWNLOAD TS Go! Catalonia FREE.

In your phone you will see a map showing your current position, and all the interesting places around you. You won't need anything more! And remember, everything in this app is OFFLINE, so you don't need to care about the annoying roaming cost.

Characteristics of the TS Go! maps:

• GPS positioning. It shows your position, and the real distance to the point you want to visit.
• Connectivity with Google Maps and Navigation.
• Map of cities and entire regions completely OFFLINE.
• Hundreds of points of interest in each city:
- Museums
- Hotels, Bed and Breakfast, camping and caravans
- Parks and monuments.
- Natural Viewpoints and amazing landscapes
- Theme parks and zoos
- Restaurants of all kinds
- Pubs
- Beaches
- Coffeehouses
- Stores of all kinds
- Supermarkets
- Nearby hospitals
- Banks and ATMs
• Information on public transport of the most important cities.
• Share points of interest via Facebook and / or email.

Some cities included in this version:
Rankweil Gotzis Lauterach Wolfurt Hochst Horbranz Altach Nenzing Lochau Nuziders Mittelberg Schruns Pfanges Paspels Pfitz Rehenberg Platz Parthennen Oberdamuls Oberdorf Oberdreienau Oberhaus Oberklein Oberkohler Parthenen Oberlangenegg Oberlech Obervermunt Oberwestegg Partenen Raggal Rainberg Ried Rieden Rieden Ortsteil Rieden-Vorkloster Riefensberg Riese Rietern Riezlern Rifa Rifen Rindberg Rickenbach Rheindorf Ramsach Rietzlern Rehenbergvorsass Rehmen Reicharten Reinberg Reisach Reitmoos Reute Reute-Tugstein Reuthe Ringelberg Kristberg Leonhards Lerschen Leutenhofen Levis Lindengschwend Loch Lohorn Loruns Ludesch Koblach Leiblach Lech Latz Krumbach Kuhn Landrat Landschau Langen Langen am Arlberg Langern Langstein Laterns Latschau Ludescherberg Lutzenreute Muhlstatt Muntlix Muselbach Mutten Muttersberg Neuberg Neuburg Nofels Ober Oberbildstein Muhlebach Motten Moos Mader Mantschwitz Marias Marul Matin Matschwitz Meiningen Meisten Meschach Moggers Oberboden Tannberg Unterboden Unterdorf Unterdreienau Unterfeld Unterhaggen Unterhalden Unterhirschberg Unterhochsteg Unterklein Unterlangenegg Unterlitten Unter Buchen Uga Tannen Tannenbach Thal Thuringen Tisis Tobel Tonner Tschagguns Tufers Ubersaxen Uebersaxen Untertobel Unterwestegg Valduna Weissenreute Westegg Wiesenrain Wiesenrhein Wilden Winsau Wirtatobel Ziegelbach Zug Zurs Zursch Weiler Weienried Vallen Valleu Vergalden Viktorsberg Vogen Vordere Hirschlitten Vorderreuthe Wald Wald am Arlberg Warth Weidach Zwing Tal Rodund Schatten Schlins Schnepfau Schnifis Schonenbach Schonenbach Alp Schonenbachvorsass Schonenbuhl Schonengrund Schonstein Schoppernau Sattels Satteins Rons Rotach Rothach Rothis Rucksteig Ruggburg Rungelin Sankt Anton Sankt Anton im Montafon Sankt Gallenkirch Sankt Maria Schussel Schussellehen Schutzen Stallehr Stapfen Stegen Stehlen Stein Stollen Strass Strassenhauser Stuben Stubenbach Sulz Springen Simlisgschwend Schwarzach Schwarzen Schwende Seeberg Seewald Sehlengehr Sellengehr Sibratsgfall Silbertal Silberthal Silvrettadorf Sulzberg Brederis Buchen Buchenberg Buchhanns Buhel Burs Dafins ...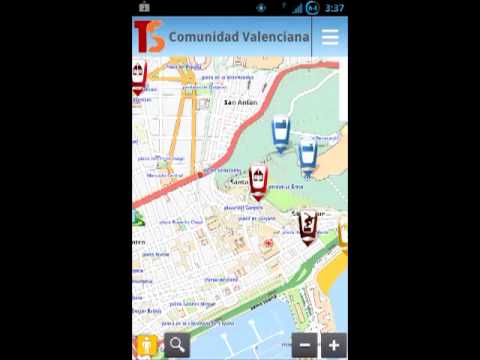 Write the first review for this app!
No comments in the Android market yet