Wallpaper Saver Free
Wallpaper Saver keeps a history of your used wallpapers. Use it to get the image you have set as wallpaper!
Automatically backup your used wallpapers and make them easy to restore.
So stop worrying about loosing loved images or remembering the source to the wallpaper.
- Simple and easy -

Wallpaper Saver can now upload wallpapers to your Dropbox account everytime you save a wallpaper.

Features:
Wallpaper Saver automatically keeps track of your used wallpapers
● Saves every wallpaper you use without any loss of quality.
● View saved wallpapers in a gallery.
● Inspect the saved wallpapers in full size and quality. Pan with your fingers.
● Access Wallpaper Saver easily from the wallpaper menu.
● Set saved wallpapers as wallpapers again or delete saved wallpapers.
● View info about time last used and number of times used.
● A notification reminds you that the wallpaper has been saved every time you set a new wallpaper (can be disabled).
● Share and export wallpapers to email, Dropbox etc.
● You can link Wallpaper Saver and Dropbox so that your saved wallpapers are uploaded directly to your Dropbox when they are set.
● Also works great with Live Wallpapers.
● Recover an image that you only have as wallpaper.
● Paid version support delete and share of multiple wallpapers at once.

Usage scenarios:
With Wallpaper Saver you can quick try out new wallpapers and then revert back to your previous wallpaper again!
Backup wallpapers and never loose them again.
Automatically catch wallpapers set from Yatse Remote.
If you are experiencing problems that your phone automatically switches to the default wallpaper - install Wallpaper Saver and you can easily switch it back again.
If you are having the need to switch between multiple wallpapers. E.g. you want to have a picture of your girlfriend as wallpaper when at home, but a company logo when you are at work - Wallpaper Saver makes it easy to switch!
Protect yourself from annoying applications that automatically force a wallpaper on your phone. Use Wallpaper Saver to restore your previous wallpaper.
Wallpaper Saver is also practical if you have friends who changes your wallpaper without you knowing or agreeing to. The built-in wallpaper History makes it easy to find the wallpaper you were using before.

Works with the most popular wallpaper apps such as:
● Androidesk(安卓壁纸)
● Wallpaper Box HD
● Backgrounds Box HD
● Backgrounds HD Wallpapers
● Zedge

And live wallpaper apps as:
● Koi Free Live Wallpaper
● Vintage Wallpaper HD

If you experience problems with automatic save of live wallpapers please ensure that the app is not moved to the sd card.

Recent changes:
v1.9
Fixed problem with sharing of wallpapers.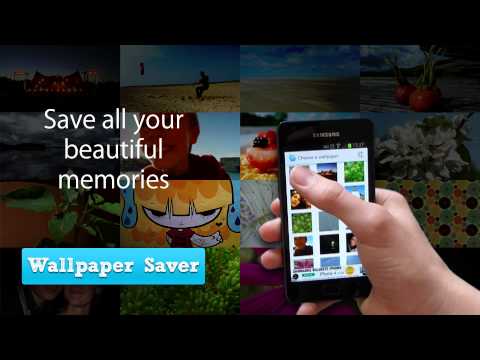 Write the first review for this app!