Waterfall Video Live Wallpaper
Live wallpaper HD videos of 20+ waterfalls from around the world. Iceland to India, Nepal to Thailand. We have animated waterfall live wallpapers of some of the world's most beautiful waterfalls.

Our gallery of 20+ of the best quality HD video waterfall live wallpapers for Android phones and tablets.

Our HD video waterfall live wallpaper gallery contains a great range of 20+ amazing waterfalls... all ready to bring your screen to life as an animated waterfall live wallpaper on your phone or tablet.

Our animated waterfall live wallpaper HD videos can scale to look great on various screens such as 360x480, 480x800, 720x1280 (HD), 1280x800 (HD) and 1920x1200 (Full HD). Our waterfall live wallpapers are shot on HD video and Ultra HD (4k) cameras and look amazing as waterfall live wallpapers on your phone or tablet. Our waterfall live wallpaper HD video gallery works on devices with Android 2.2+ and works on both phones and tablets.

The waterfall live wallpaper HD video gallery contains many categories, so that you can pinpoint your perfect animated waterfall live wallpaper... Choose from the clear blue waterfalls of Thailand to cold, icy powerful waterfalls of Iceland.

Recent changes:
Built From scratch to fix the bugs you may have. Make sure you update to this Version to fix them all!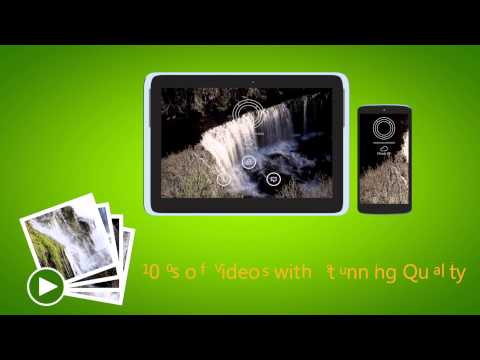 Write the first review for this app!