What Did Snakey Eat?
★ Winner of 2012 Parents' Choice Award

Silly, fun and educational, this app fosters a preschooler's ability to observe and compare objects. "What Did Snakey Eat?" has over 70 objects to match and 40 sounds to discover, providing instant fun that will entertain kids for hours.

In this delightfully silly game your preschooler will develop his/her thinking skills by matching 
the shape in Snakey's belly to one of the three suggested objects. Did Snakey swallow an umbrella? A rhinoceros? Or even a school bus? The giggles never stop when preschoolers see the crazy things that Snakey has eaten. Choose the correct object 
and Snakey will spit it back out with silly or yucky (you choose) sound effects, then swallow something even funnier!

Watch and listen as your young one giggles, snorts and laughs along with this fun and silly matching game.

Brought to you by the makers of Ranger Rick. Your purchase of this app supports the National Wildlife Federation's mission to inspire Americans to protect wildlife for our children's future.

In "What Did Snakey Eat?", preschoolers will:

• Identify more than 70 objects that Snakey eats
• Discover over 40 new silly sounds
• Match images to shapes
• Help Snakey feel better
• Choose from Silly or Yucky Sounds

Recent changes:
Fixes screen size problem on high definition Android devices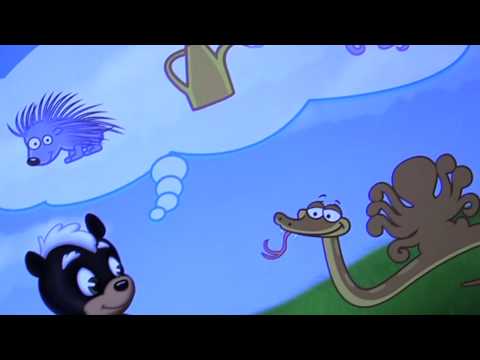 Write the first review for this app!