Wheel Launcher Full
Wheel Launcher is a side panel that sits on top of everything on your device. Wheel Launcher does not interfere with your main launcher, but provides a fast way to reach your favorite apps and shortcuts - just press the semitransparent icon. To hide a panel drag the icon off the screen. Wheel Launcher allows you to add any shortcut that is provided by your apps, like direct dial any of your contacts or settings shortcut, like battery, sound, Wi-Fi and so on.
Wheel Launcher is in early stages of it's development, so if you have anything to ask, suggest or if you found a bug - do not hesitate to drop me an email.

Wheel Launcher Features
• Fancy circle design
• Basic shortcuts to some common apps - dial, gallery, email, messaging, camera, drawer
• Support for any app on your device
• Support for any shortcut on your device
• Theme support, not much at this point, but there will be more :)
• Left/Right sided panel
• Support icon packs on a main panel
• Icon or static shape(panel) trigger support
• Shape trigger can be of any color and transparency
• Autostart on boot
• NEW! Task switcher. You can now easily switch between running apps.
• NEW! Shake! You can now open and close the Wheel Launcher by shaking your device.
Full version
• Unlimited number of items on a main panel
• Folders support

Recent changes:
1.024
NEW FEATURE!
Task switcher.
1.025
Bug fix
1.026
Spanish, Portuguese and Japanese localisation
1.027
New feature! Shake to open and close the Wheel!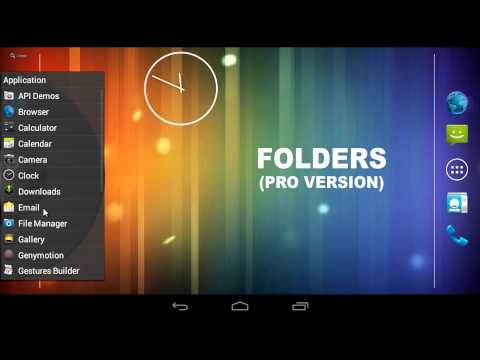 Write the first review for this app!