Where is my car?
You will never forget again where you park your car, Where is my car? automatically remembers your GPS coordinates as you walk away from your parking position, using the car Bluetooth reference. Also you can manually save the position of your car just in case everything else fails (or if you do not have a Bluetooth hands-free kit). Either way... park and go, your phone will remember for you.

Note - The demo video below shows all functionalities available on the paid version of the application. Some of these features could not be availble yet in the free version of the app.

Recent changes:
Version 1.5

- Improved compass

Version 1.3

- Improved user interface
- Added Google Maps V2 support
- Multitouch gestures to interact with maps
- Compass view to minimize data consumption
- Configurable parking time alarm
- Home and Lock screen widgets
- Unlimited number of devices

Version 1.2

- Added Google Maps Navigation integration for direct walking route to your car.

- Major interface and look&feel improvements

Version 1.0

- First working release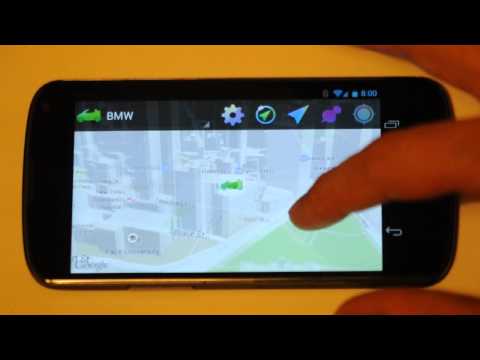 Write the first review for this app!