Wicked Apps
Wicked Apps Mobile Business Solutions is an Australian Business offering services to business with their own Branded business app. We can create you a Native or Web App depending upon your Budget. Inside you can Build your Own Web App Today on our easy to use platform. Many features include your own logo button, feature page, news or special page, share buttons, Sliding deluxe photo gallery, Contact or reservation page, Direct call button. Add Vouchers and more. Web Apps suits all budgets and is a must for all business today wanting to get ahead.
Start Today for as low as $99 on our DIY Web platform.

Your Customers are Mobile Are You?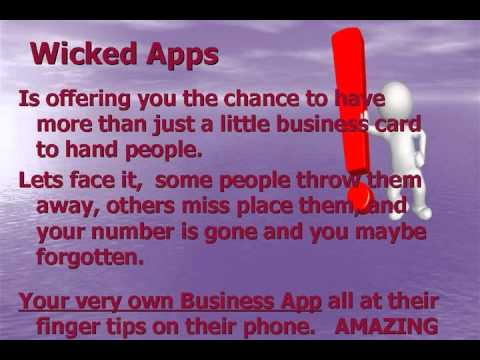 Write the first review for this app!
No comments in the Android market yet