Witty Fox
Learn Korean through Listening, Seeing and Singing! 'TocTalkKids Singing Fairy Tale'

Preschool Education Contents Company, SmartApp, is launching 'TocTalkKids Singing Fairy Tale' for iPhone and iPad.

'TocTalkKids Singing Fairy Tale' is a series of Picture Fairly evoking interests of Korean, delicately designed for the children who are starting to talk and to write.

Develop unwittingly educational words through listening a song, watching an animation, reading a picture book and playing.

Present a Gift 'TocTalkKids Singing Fairy Tale' for the children who needs to learn our language, Korean.

[TocTalkKids Singing Fairy Tale: Chapter 'Witty Fox']

'Witty Fox', reframing Aesop's Fairly Tale 'Witty Fox', presents both lessons and funs through a story of friendly animal characters and interactive resources.


[Main Features]

◈ Step1. Animation
. Another story where characters in Fairly Tale have played in features dynamic story of an animation
. Since singing words with an animation have posted repeated educational words, you can naturally memorize the words through singing a song.

◈ Step 2. Picture Books
. Picture Books present lessons and funs to the children through an imaginative story which has reframed Aesop's Fairly Tale quite a differently but also similarly.
. Since educational words with an interactive source have posted in all over the picture books, picture book leads children to naturally seeing, pushing and following the words.

◈ Step3. Listen and Repeat & To complete the sentence.
. Find and match moving letter sticker in story background of one scene.
. Review effectively through playing words where we have reviewed already in step 1 and 2.

[Keywords]
TocTalkKids, Song Fairy, Tale Witty Fox,Korean Alphabet,Preschool,Toddler,Education,Picture Books

Recent changes:
* 낱말놀이 1단계에 자석 기능이 추가되었답니다.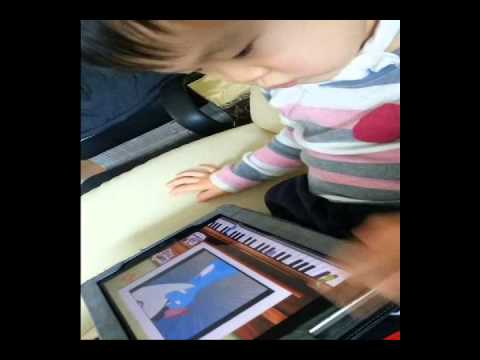 Write the first review for this app!
No comments in the Android market yet