Wordizt:Word search / scrabble
Good at making words? How about making words under pressure? Wordizt will have your heart racing, and your brain simmering as it challenges your entire being. Wordizt is like a cross between Scrabble ™, Boggle ™ and Tetris ™, but instead of a timer you need to race against more falling tiles.

Win points by making words. The longer the words, and the more unique the letters, the more points you'll earn. Letters will fall randomly, filling the screen, forcing you to work fast. Don't worry there are different skill settings for different players.

You can use bombs to remove tiles that are piling up too fast. You can win more bombs as you play. There is also a special "Slow Time" tile that will slow things down, giving you time to clear the board.

Each level has 3 "Star" words which you'll get a bonus for if you can make during the frenzy of activity. Each level is progressively faster and drops more letter tiles before completion.

Try and complete all the levels and get all the Star Words.

• Fast paced action
• 60 Challenging levels
• Bombs and Slow time bonuses to vary the action
• 12 beautiful backgrounds
• Uses official Scrabble ™ dictionary


Scrabble ™ and Boggle ™ are trademarks of Hasbro and are not affiliated with this game.
Tetris ™ is a trademark of The Tetris Company and is not affiliated with this game.

Recent changes:
1.35
* Updated the dictionary. Should recognize words more consistently now.

1.30
* We renamed the game to Wordizt. While we loved Wordio, we've moved to a new name...but it's still the same game!
* Fix for the dictionary not recognizing some words on occassion.
* If you have finished all 60 levels and want more, send us an email and let us know. We love hearing from you.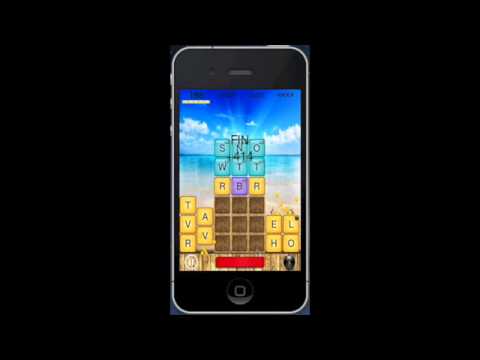 Write the first review for this app!