Words of Jesus Daily Bible
Biblical words of Jesus from 2000 years ago, but just as wise and relevant today as ever!

* A short, easy to read scripture each day, hand-picked from the Bible to bless you.

* Daily verse notification to your phone, tablet and smartwatch.

* Shown alongside your tasks and appointments for the day.

* Attractive Home screen Widgets for devotional.

* Option to have verse read aloud to you.

* Share with friends via email, SMS text and popular social media sites.

* Just as relevant and useful in life today as when they were written!

* Switch between the ESV or a modern-english translation for readability.

* Also links to whole chapter and other translations online at BibleGateway, by kind permission.

Recent changes:
BUG FIX FOR CRASH on 2.3 devices and 4.0.3 HTC devices.

In last release:
* Added Smartwatch features! Verse may be read or read-aloud to you, right from your wrist!
* The status-bar notifications now have a verse summary in their expanded view.
* We have added a read-aloud option, directly from the notifications!
* Bug fix to widget sizes.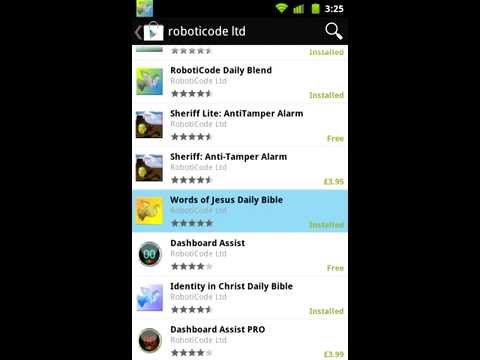 Write the first review for this app!