Word Search
Welcome to the best WORD SEARCH

* A classic word search game with twists and turns
* Word Search has various themes. So pick one of your liking
* With over 20000 words, you will never get a word repeated in Word Search
* Unlimited and Non-repeating word search puzzles for you to solve

Word Search is very simple to learn yet fun to play.

*** 10 Different themes and categories to play any time of day! ***
Hollywood: "70 mm screen" Brad Pitt, Julia Roberts, James Cameron, or Ethan Hunt….. Who's your favorite? Find them inside the grid

Kids: " Back to School" Refresh your childhood memories with easy but hard to find words. E.g.: Animals, Birds, Fruits & Veggies and Cartoons

Around the World: "Our Planet" Discover most popular landmarks, cities and countries of the world from the grid

Dictionary: "Lexicon" Enhance your vocabulary with unlimited words

Personalities: "Greats" World famous people who have changed history. Search their names inside the puzzle.

Do check Global scoreboard, so you can compare your score with other players


Word Search is a fun word search game. Enjoy Word Search with your family and friends.

Read what our players has to say about Word Search puzzles:
* "I have been playing for hours. ..... Addictive!"
* "This game is very addicting. It makes word search more fun"
* "GREAT BRAIN EXERCISE Fun twist to Word Search."

Recent changes:
We've have improved the user interface and have fixed some bugs/crashes.
Keep the feedback coming!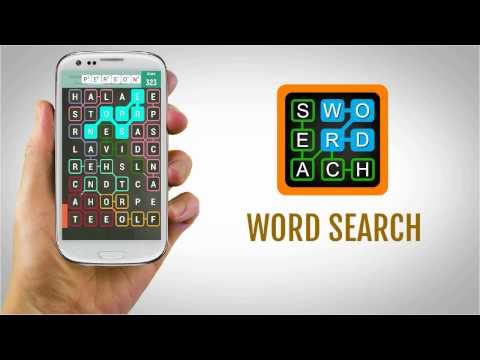 Write the first review for this app!