Word Search Puzzle
Welcome to the best WORD SEARCH for Android. With more than 20000 words

Word Search Puzzle is very simple to learn yet fun to play. You have to find the given words in the grid. But there is a little twist. Words can be found horizontally, vertically and you can even twist the path. Unlimited and Non-repeating puzzles for you to solve

Download this game for free and have Fun!

10 Different themes and categories to play any time of day!


Hollywood: "70 mm screen" Brad Pitt, Julia Roberts, James Cameron, or Ethan Hunt….. Who's your favorite? Find them inside the grid.

Kids: " Back to School" Refresh your childhood memories with easy but hard to find words. E.g.: Animals, Birds, Fruits & Veggies and Cartoons.

Around the World: "Our Planet" Discover most popular landmarks, cities and countries of the world from the grid.

Dictionary: "Lexicon" Enhance your vocab with unlimited no. of dictionary word puzzles.

Personalities: "Greats" World famous people who have changed history. Search their names inside the puzzle.


Do check Global scoreboard, so you can compare your score with other players


Word Search puzzles is a fun word search game. Enjoy Word Search puzzles with your family and friends and share your experience with us.

Read what our players has to say about Word Search puzzles:
* "I have been playing for hours. ..... Addictive!"
* "This game is very addicting. It makes word search more fun"
* "GREAT BRAIN EXERCISE Fun twist to Word Search."

Recent changes:
We've have improved the user interface and have fixed some bugs/crashes.
Keep the feedback coming!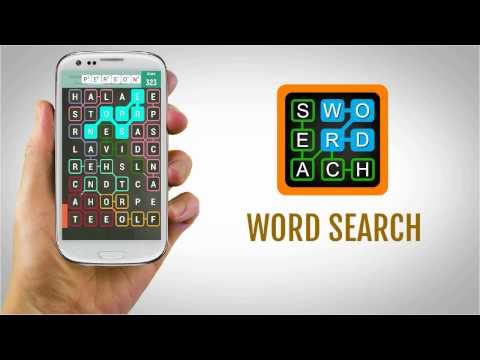 Write the first review for this app!