Did you develop this app? Access more services »
Brazil Androids Wallpaper
Brazil Androids Wallpaper is a free Live Wallpaper for all Brazilian football and Android robot fans. Football Players from the national team of Brazil "Seleção" have been transformed into robot players ("Brazil Androids") and ready to play in the World Cup Tournament. Use the preference screen to choose your football players' animations. Change your ball from a regular football the flag of Brazil. Change your background and choose between large selections of scrolling backgrounds. Control your Brazil Androids speed, the flag/ball speed, and your background speed.
Join the androids as well as football fans from São Paulo, Rio de Janeiro, and the rest of the world as they cheer for the five times World Cup tournament champion.
The team is getting ready for the next World Cup tournament to begin, get ready for kick-off, download this free app, set it as your background, and pass it along to all "Seleção" fans!

For more information and wallpapers, visit:
http://myfreeworldapps.com/Droid-Football-lwp.html

find us on:
https://twitter.com/FreeWorldApps
https://plus.google.com/+Myfreeworldappsgpage
https://www.facebook.com/myfreeworldapps

The Android robot is reproduced or modified from work created and shared by Google and used according to terms described in the Creative Commons 3.0 Attribution License.

Recent changes:
Seven new background colors to choose from!!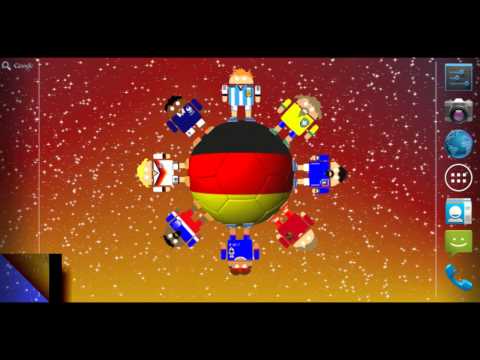 Write the first review for this app!