Androids Football Wallpaper
Androids World Cup Wallpaper
Football players have been Androidify into football androids. Ready for kick-of? Join the little green android robots as they celebrate the pass of the FIFA World Cup tournament.
International soccer androids are now competing in the number one sports competition to get to the championship finals and win the medals and trophy. Before the matches begin, Android football players from Brazil, Germany, Argentina, Italy, France, USA, and others have gathered around the globe and football balls to encourage Fair-Play in the world cup.

Get Brazil Androids:
http://goo.gl/R7lrPZ

Try more Football Live Wallpaper:
http://goo.gl/erZwsP

Get more info on this app by visiting:
http://myfreeworldapps.com/droid-football-lwp.html

The Android robot is reproduced or modified from work created and shared by Google and used according to terms described in the Creative Commons 3.0 Attribution License. get Androidify enjoy Android World Cup Wallpaper

Get ready for Russia 2018 and Qatar 2022, Enjoy the Android football players of the world cup presented in this wallpaper.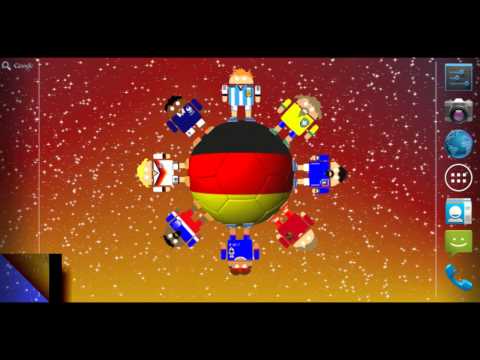 Write the first review for this app!