Wyoming Map (Cheyenne...)
TS Go! Wyoming (Cheyenne) is a FULL and OFFLINE Tourist map of Wyoming, United States. Some cities included in this version: Cheyenne, Casper, Laramie, Gillette, Rock Springs, Sheridan, Green River... And many more!

Everything you need in a trip in your phone. Beaches, theme parks, stunning landscapes, museums, hotels, restaurants... And if you have an emergency on your trip: nearby hospitals and other essential points of interest.

TRY TS Go! FOR FREE!
The free full version "TS Go! Catalonia" is available for you to try this app before buying it. DOWNLOAD TS Go! Catalonia FREE.

In your phone you will see a map showing your current position, and all the interesting places around you. You won't need anything more! And remember, everything in this app is OFFLINE, so you don't need to care about the annoying roaming cost.

Characteristics of the TS Go! maps:

• GPS positioning. It shows your position, and the real distance to the point you want to visit.
• Connectivity with Google Maps and Navigation.
• Map of cities and entire regions completely OFFLINE.
• Hundreds of points of interest in each city:
- Museums
- Hotels, Bed and Breakfast, camping and caravans
- Parks and monuments.
- Natural Viewpoints and amazing landscapes
- Theme parks and zoos
- Restaurants of all kinds
- Pubs
- Beaches
- Coffeehouses
- Stores of all kinds
- Supermarkets
- Nearby hospitals
- Banks and ATMs
• Information on public transport of the most important cities.
• Share points of interest via Facebook and / or email.

Some cities included in this version:
Evanston Riverton Cody Jackson Rawlins Lander Torrington Douglas Powell Worland Paradise Valley Paradise Parkerton Pahaska Tepee Newcastle Parkman Owl Creek Otto Pavillion Osmond Community Oshoto Nickelson Place North Rock Springs Oil Springs New Haven Old Brooks Place Old Haymaker Place Old McKeal Place Opal Orin Orin Junction Orpha Orchard Valley Osage Osborne Place New Jelm Petes Place Red Butte Red Buttes Red Buttes Village Red Desert Red Lane Redbird Reed Place Reeves Corner Reliance Rendezvous Richardson Acres Riner Riovista Recluse Lonetree Ranchettes Petrie Pine Bluffs Pine Haven Pinedale Pleasantdale Point of Rocks Powder River Purple Sage Quealy Raderville Rafter J Ranch Ralston Ranchester Piedmont New Fork Lance Creek Lucerne Lusk Lyman Lysite Madden Mammoth Manderson Manville Marbleton Mayoworth McCargar Place McFadden McKinnon Meadow Acres Lovell Lost Springs Lost Cabin Last Crossing Ford Number 9 Leahy Place Leckie Leefe Leiter Leo Linch Linden Lingle Linstead Place Little America Little Medicine Lone Tree Crossing Lookout Meadow Lark Lake Meadowdale Medicine Bow Moneta Moorcroft Moose Moose Wilson Road Moran Morrisey Morton Moskee Mountain Home Mountain View Muddy Gap Murke Minnesela Natrona Monell Monarch Mona Meeteetse Meridan PO Meriden Merna Mers Hill Midvale Midwest Midwest Heights Milford Millbrook Millburne Mills Milo Miners Delight Natwick Riverside Thayne Underwood Crossing Upton Urie Uva Van Tassell Verne Verona Veteran Viola Vista West Trailer Park Vocation Walcott Waltman Wamsutter Ulm Ucross Turnerville The Buttes Thermopolis Thorndale Acres Thornton Three Forks Three River Junction Tie Siding Tipton Toltec Tower Junction Tracy Tremain Tullis Turnercrest Wapiti Washakie Ten Washam Winchester Wind River Wolf Woodedge Woods Landing Wright Wyarno Wycross Wyocolo Wyodak Wyoming Wyopo Y-O Ranch Yanceys Wilson Willow Springs Willow Creek Wendover West Lance Creek West Laramie West River West Thumb Weston Westview Circle Wheatland Whipple Hollow Whiting Whitman Wilcox Wildcat Willow Addition Yoder Robertson Saratoga Savageton Savery Seely Semi...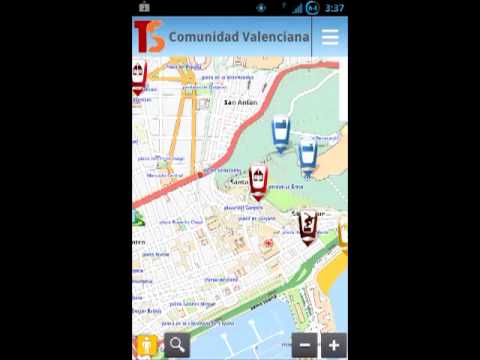 Write the first review for this app!
No comments in the Android market yet