Xenia's carousel for kids
An app developed with the aim of helping children say their first words. Through a collection of funny images, parents can encourage speech and language development of their children. Pictures are divided in 4 categories (animals,things,shapes,colours). For certain animals, cliparts are accompanied with the sound of the animal selected. In addition, children can learn numbers and the letters of the alphabet (latin or cyrillic). Menu is in 4 languages (English, Spanish, Russian, Italian), it is suitable to smartphones and tablets running Android 2.1 or higher.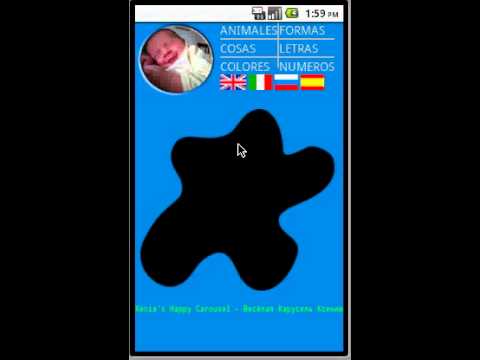 Write the first review for this app!