Yachty Deluxe Premium
★ Officially the best dice game ever:
http://bestappever.com/awards/2011/winner/dcgm

A game of Yachty Deluxe consists of 13 rounds. In each round, you roll the dice and score the result in one of 13 categories.You must score exactly once in each category, so skill and judgment are required as the game progresses and your options start to run out. The aim of the game is to make the biggest score you can from the 13 rounds.

Featuring:

★ SOLO MODE ★
A standard patience game for one player.

★ TRIPLES MODE ★
A more in-depth patience game for one player, using three scoring columns.

★ PASS & PLAY ★
A two-player game needing no internet connection - just pass the device to your friend when you've taken your turn.

★ ACHIEVEMENTS ★
With lots of different achievements to chase down, you will never be short of extra challenge.

★ REALISTIC DICE ★
The dice are rendered in full 3D and shaken using an advanced physics simulation. This brings an unprecedented level of realism to Android dice gaming.

★ HOW TO PLAY ★
Rules of the game, for all gameplay variants, are included within the game.

Recent changes:
* Fixed licencing bug in Android SDK that causes issues on Lollipop

* Added support for Android Lollipop

* Added a button to allow you to skip the replay of the opponents go

* Fixed some UI issues

* Now building against the latest SDK

* Fixed black screen bug from some older devices.

* Fixed rare bug when Google Play lost connection and then reconnected.

* Added some new visual themes (see new button in the settings panel)

* Added online play

* Added dice shadows..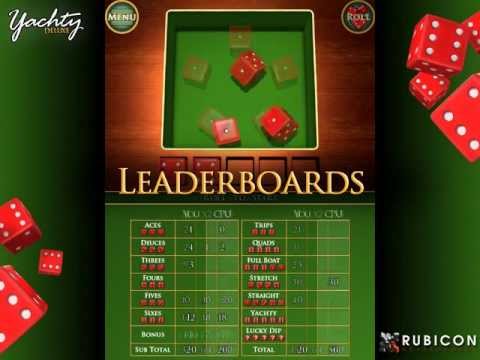 Write the first review for this app!