Yikes! Zombies! Shoot 'Em!
Yikes! Zombies! Shoot 'Em! is a fast paced 2D shooting game with fun, cute, retro graphics. What could be more satisfying than shooting zombies with a variety of weapons?

Starting with a machine gun, you progress through a series of more powerful weapons, which you use to shoot the zombies. Scoring 10,000 points gains you a "smart bomb" - using this will kill all the zombies on the screen.

You will need quick reflexes in order to keep the zombies at bay!

Can you score above 20,000?

Recent changes:
v1.2.2 Update - optimised for tablets

v1.2.1 Update - compatibility tweak for Android 4.2

v1.2 Update

Added smart bombs – you get a smart bomb every 10K points, and can use this devastating weapon to nuke all zombies on the screen.

On later levels, the shotgun gets a little more power (people were finding later shotgun levels too challenging! wimps, huh?)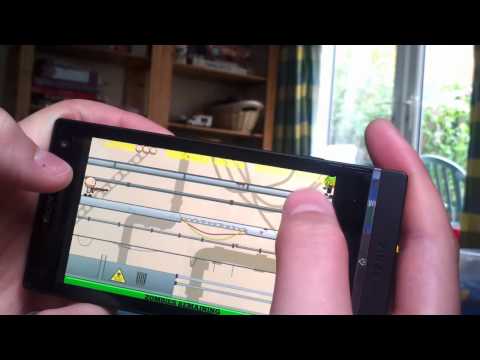 Write the first review for this app!